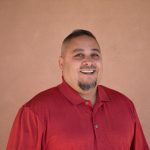 EXECUTIVE DIRECTOR
AMBROS BAROS, LCSW, LADAC
Ambrose Baros is the Executive Director of Hoy Recovery Program, Inc.  He has 20 years of experience in the behavioral health field and is licensed in both mental health counseling and addiction counseling. Ambrose has a Bachelor's degree in criminal justice from New Mexico State University and went on to complete a Master's degree in social work from New Mexico Highlands University. He is a lifelong resident of northern New Mexico and is committed to creating positive change in his community.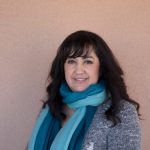 FINANCE MANAGER
LORENE ARCHULETA
With more than 15 years of experience, Lorene Archuleta serves as Finance Manager for Hoy Recovery Program, Inc. Lorene ensures that accounting policies are implemented and enforced, maintains financial records, manages the day to day financial operations, payroll management, budgeting, and development of financial best practices. Lorene ensures that Hoy Recovery Program, Inc. is managed well, both ethically and fiscally.  Her desire is to see this agency continue to grow and develop new programs for the benefit of individuals and families needing these services.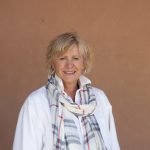 QUALITY ASSURANCE MANAGER
LAURIE SHANNON, BSW, M.Ed
Laurie Shannon has been working in the behavioral health and substance abuse field since the early 1980s after she got into her own recovery from alcohol and drugs. Over the years, she has worked passionately in all aspects of the treatment industry. She spent 20 years at a Fortune 500 company leading their Employee Assistance Counseling Program. Laurie currently provides Quality Assurance leadership to Hoy Recovery Program, Inc. where she has been employed since 2010. Laurie works to ensure that participants in the program receive the highest quality care possible.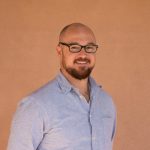 RESIDENTIAL PROGRAM THERAPIST
ALEX DANILOWICZ, LMSW, LCSWA
Alex graduated from the UNC-Chapel Hill School of Social Work with a certificate in substance abuse studies and completed his clinical internship at Duke University Counseling and Psychological Services. Alex helped co-facilitate Duke's emerging collegiate recovery community, and prior to that, worked in clinical case management with homeless veterans in early recovery at Urban Ministries of Durham in North Carolina.
Alex primarily works with mindfulness-based third-wave cognitive-behavioral and relational modalities in the treatment of co-occurring disorders, all within a context of trauma informed care.  He believes that there are as many paths to recovery as there are individuals, and places a particular emphasis on client values, vision and willingness. Alex facilitates SMART® Recovery, Seeking Safety, interpersonal process, and addiction and recovery psychoeducation groups. He aims to foster an atmosphere of insight, hope and authenticity, through which clients can walk away with concrete tools, strategies and increased self-compassion to directly apply to their recovery journeys. Alex understands that having fun is a central element to wellness and recovery and strives to bring warmth, creativity and spontaneity to everyone in the residential treatment program.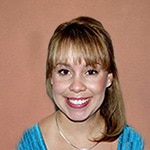 RESIDENTIAL PROGRAM THERAPIST
CHRISTY M. BROWN, LCSW
A Santa Fe native and Española resident, Christy completed her Master's degree in social work in 2014 and holds an independent license as a Licensed Clinical Social Worker (LCSW). Social work appealed to Christy because it encompasses all the social sciences and provides an abundance of professional opportunities to assist people and communities in making positive changes. Before joining the team as a substance abuse and addiction residential therapist at Hoy Recovery Program, Inc., she worked as a community infant health therapist and a tribal social worker, and has completed internships with New Mexico Children, Youth and Families Department in the Permanency Planning Unit and the In-Home Services Unit.
"At Hoy Recovery, I build on each client's strengths. I integrate dialectical behavioral therapy and cognitive behavioral therapy as evidenced-based frameworks to assist clients with developing and refining skills in changing behavioral, emotional and thinking patterns associated with using drugs or alcohol as a means of coping. I help clients challenge negative and self-defeating thoughts and impulse control and increase client's self-worth. I help them to develop and practice emotion regulation that will lead to healthy and positive coping skills and a sober life."
LICENSED SUBSTANCE ABUSE COUNSEOR
MEME DIXON, LADAC, BS
Meme Dixon is a Licensed Alcohol and Drug Counselor (LADAC). She has been in the field of substance abuse recovery since 2010, specializing in harm reduction treatment. Meme has also served Hoy Recovery Program, Inc. as an attendant, AcuDetox specialist, and intern. She is dedicated to serving others in recovery.
As a person who has experienced addiction, Meme says to the people she serves: "It's not easy, but it gets better. Meet yourself where you are and work from there. Start taking the steps because action is necessary for success."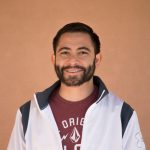 INTAKE ADMISSIONS SPECIALIST
DAVID GONZALES, BA
David Gonzales an Espanola native. He grew up in El Llano and graduated from Espanola Valley High School. A father of two and husband to an Espanola teacher, David has worked with youth for 12 years and has also served as a case manager for young adults. He's passionate about working with people and removing the stigma that harms the community.
With a Bachelor's degree in psychology, David is continuing to pursue his education in order to better help the community grow in a positive manner. An advocate for those who are suffering from mental health disorders as well as substance misuse, his goal is to bring hope to all who have lost theirs. "It is never too late to make changes to ourselves and never too late to dream bigger."
RESIDENTIAL SUPERVISOR
ESQUIPULA JR. SANDOVAL, LSAA
Bio Coming Soon…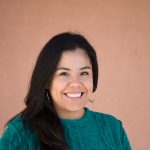 AFTERCARE COORDINATOR | CASEMANAGER
JESSICA SALGADO, MSW
A southern California native, Jessica is new to the state of New Mexico. She is an alumna of University of California, Los Angeles (UCLA), having received her Bachelor of Arts in Latin American Studies and recently graduated with a Masters in Social Work from Azusa Pacific University in Azusa, CA.  She has five years of experience in the field of social work, and is ecstatic to be working for Hoy Recovery Program, Inc. Her mission is to "hold space" for others, and to walk alongside them without judgment, sharing their journey.  She is interested in pursuing licensure to practice individual counseling. She enjoys salsa dancing, abstract art, Latin American languages, culture, and music, and completing endurance races such as triathlons.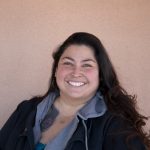 OUTPATIENT THERAPIST
DOLORES SALAZAR, LCSW
Originally from Espanola, Dolores graduated from Espanola Valley High School. She obtained an MSW degree from New Mexico Highlands University in Bilingual Bicultural Clinical Practice.
"I am proud to be from Northern New Mexico and am passionate about working in my community.  I am the proud mother of three handsome boys.  I encourage them to always do their best.  My goal is to continue to work in my community and serve the beautiful children and families of this valley and to be a positive role model for my children."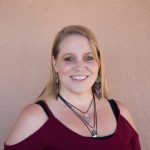 OUTPATIENT THERAPIST
SHAIA D'OURSO, LCSW
Shaia D'Ourso is a Licensed Clinical Social Worker (LCSW) currently serving Hoy Recovery Program, Inc. as an outpatient therapist. She has lived in northern New Mexico for over 25 years, and has raised her three children in Chimayo. She is passionate about working with both clients and community, as well as identifying and strengthening the connection to resources in order to maintain positive support.