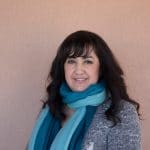 FINANCE MANAGER
LORENE ARCHULETA
With more than 15 years of experience, Lorene Archuleta serves as Finance Manager for Hoy Recovery Program, Inc. Lorene ensures that accounting policies are implemented and enforced, maintains financial records, manages the day to day financial operations, payroll management, budgeting, and development of financial best practices. Lorene ensures that Hoy Recovery Program, Inc. is managed well, both ethically and fiscally.  Her desire is to see this agency continue to grow and develop new programs for the benefit of individuals and families needing these services.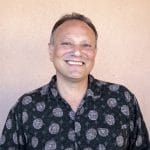 HUMAN RESOURCES ADMINISTRATOR
EUGENE GUTIERREZ
Eugene has nearly two decades of in experience in the Human Resource Officer field, including human capital management, and strategic thinking, planning and change management.
Eugene's ability to strengthen the link between people and strategy, as well as manage, motivate and retain talent, is invaluable. As Hoy Recovery Program, Inc. continues to develop human resources services and the administrative infrastructure necessary to support the long-term success of its campus, his role becomes more and more crucial.
During this interim period, the primary focus of his efforts will be on strategic planning for service provision and administrative infrastructure.
As a manager, Eugene is deeply committed to working in a collaborative, transparent and inclusive manner, which allows him to build lasting relationships with both staff and management. He's dedicated to positive social impact and problem-solving, and brings to his position the philosophy that employees are the core building blocks of the organization.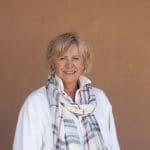 COMPLIANCE OFFICER
LAURIE SHANNON, BSW, M.Ed
Laurie Shannon has been working in the behavioral health and substance abuse field since the early 1980s after she got into her own recovery from alcohol and drugs. Over the years, she has worked passionately in all aspects of the treatment industry. She spent 20 years at a Fortune 500 company leading their Employee Assistance Counseling Program. Laurie is the Compliance Officer at Hoy Recovery  where she has been employed since 2010. Laurie works to ensure that participants in the program receive the highest quality care possible and that the program complies with all applicable laws and standards of care.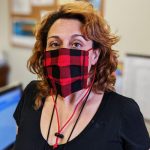 ADMISSIONS COORDINATOR
DANA MARTINEZ
Bio Coming Soon…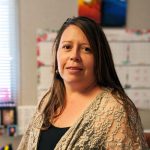 BILLING
JOLYNN SANDOVAL
Bio Coming Soon…
RESIDENTIAL SUPERVISOR
ESQUIPULA JR. SANDOVAL, LSAA
Bio Coming Soon…
Hector Aveldano, Board Chairman
Abigail Souza, Member